More Than Just Words on a Wall
We Live and Breathe our Core Values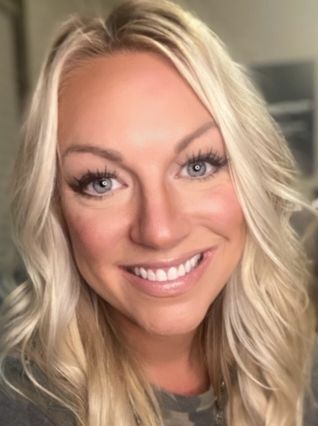 Most companies have core values. Most, when they are introduced, are slapped up on the wall and then brought out for special occasions like a quarterly review, annual meeting, or a soundbite in a commercial.
"A lot of companies will reference them occasionally throughout the year, but we hold our teams very, very accountable," said Lindsey Brashear, our manager of human relations.
"We give our reviews based on core values, we discipline and we promote based on core values, and because we've never faltered or swayed away from that through all our growth, I think it's made us ironclad to continue building off of that 'special sauce' that we've established."
Ultimately, it all comes back to that concept of culture—is it something you curate or something you live by? When we introduced our core values at Weisser, we didn't spin them out of thin air as aspirational descriptors. We simply looked in the mirror and asked, "Who are we?"

WE ARE: Visionary. Team Oriented. Problem Solver. Accountable. Autonomous. Integrity. People First.
We firmly believe that our commitment to these values is where our incredible culture comes from.
"We do so many cool things for our team members, but that's kind of status quo these days. What really inspires me is the way that we are so incredibly obsessed with our core values," said Brashear.

"I've never been anywhere that had the heart that our entire team does, including every single one of the executives on our leadership team. It's pretty incredible, and I can honestly say I've never seen it before," she added.


"One of the core values that our team deeply appreciates is 'Autonomous.' Our belief is that our employees are confident enough to make their own decisions and driven enough to direct their day-to-day workloads."
We have a team of wonderful, talented people, some of whom have children, are single parents, take care of family members in need, or like anyone, have days when things just come up. We know how complicated life can get, and we're committed to promoting that value of autonomy by being flexible, trusting, and understanding with our team members.
"As a single parent of kids in three different age brackets, I don't have the anxiety that I used to have, where you'd go to work and be afraid that if an issue arises in your personal life, they'd kick you out the door or count it against you," shared Amanda Olson, our outside sales and warehouse assistant.

"By being able to be human and have them understand what life entails and be willing to work with it, that's how they've impacted me."
People-First, always.

Our commitment to putting people first has proven its impact countless times, and it's the driving force behind the family atmosphere we hold so dear.
"I've never worked at a company where I knew the owners like I do the Weissers, and I feel like they really care about us, not just from a work standpoint but from a personal standpoint," said Shelby Nilsen, one of our private label sourcers. "They know me, they know my family, they know personal things that have happened to me, and they want the best for me."
Brenda Roubideaux, who works in our warehouse, echoes that sentiment.
"Bob [Weisser] knows my name and he says hello to me, and that means a lot. Other companies I've worked at, you aren't seeing your bosses and they don't even acknowledge you or anything. So, I think that's a huge deal," she said.

For a long time now, Bob has hosted "Lunch with Bob," where he takes three employees out for a meal and a conversation.
"I always take notes, and I like to ask questions like 'What would they change?' or 'What would they never want to change?'—things like that," he shared.
"Some of the people say things like, 'This is my family,' or 'These are my friends here,' and some have shared that, 'Lots of employers say they have flexible hours, but they don't really mean it. Here, they mean it. It's a people-first kind of place to work.'"

We are grateful to have a team that feels more like a family than anything else. It's a connection that has carried many of us through staggeringly difficult times.
Last September, our lead product photographer, Bethany Erck, tragically lost her husband to a heart attack.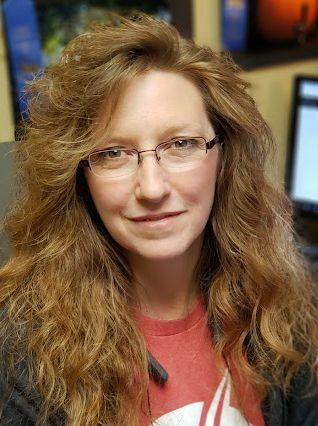 "It was the most devastating hit I have ever endured," she shared. "The day of the funeral, my management team was off to my right, and I thought, 'There's my light. That's going to be my focus. I'm going to get through this.' Without their support, their encouragement, and their willingness to hold space for me while I rebuilt my life, I would be in a very different place right now. And I'm in a good place now."
Bethany also recalls receiving a powerful phone call from Shelby, followed by an outpouring of support from her team. "Shelby said, 'We know you need help,' not just, 'Let us know if you need anything.' Her words were, 'We know you need help. Pick a day, pick a time, make a list.' And that's what makes us different," said Bethany. "A ton of people arrived at my farm that day like the cavalry, and they completed my list in two hours—a list of things that would have taken me all summer on my own. They rescued me."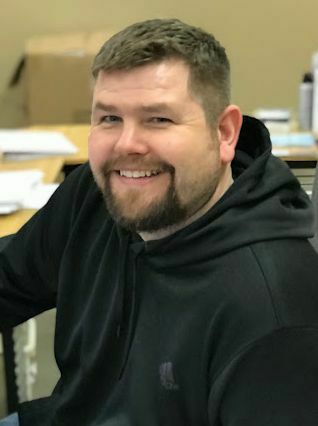 Chris Kolseth, our warehouse manager, shares his own story of navigating loss while brand new to the Weisser team.
"On my fourth day at Weisser Distributing, I lost my dad unexpectedly. To walk into a new job and have something that traumatic happen and have that fear that you're going to lose it because of something you can't control, it was really hard. But it was just laid out there, 'Do what you need to do. Take care of yourself, and come back when you're ready.' Being brand new to the team and seeing Eric and Bob at my dad's funeral, when they didn't even know me or my family at the time, that was really huge. That set the tone for how this company works," he shared.
Brenda, too, faced a devastating loss when her daughter passed away this spring.
"If I didn't have Weisser and had been working somewhere else, I don't think I could have made it without all the support they gave me. It was more than I asked for, more than I needed. The family atmosphere is why I still stay here. I don't care about the pay, I'm just glad to be here around people that I know care about me. I'm a single mother, and so I don't have many people to care for me, and it gave me hope knowing that I have somebody here," she shared.

"I wish there was more I could say to thank everyone who was there for me when this happened, and I'll never forget it for the rest of my life. When I hear 'Weisser,' it's good to me. Weisser's good."

Bethany, Chris, and Brenda are not alone in their stories. We are humbled to have walked with our team members through painful losses and hardships, incredible joys and celebrations, and moments both large and small that have connected us as family.
"I trust my Weisser family. They are my everything. They are my light, they're my life, and I will give them the rest of my days if they are willing to accept them. I cannot imagine my life without Weisser, there's no other company like it," added Bethany.

Join our Family

The impact that our family atmosphere has made on our team members is impossible to quantify. We value it above all else, and when it comes to hiring, we don't make exceptions for people who aren't interested in being a part of it.
"Our number one priority is making this an amazing place to work," said Jason Lovro, our vice president of operations. "Our core values were built by saying, 'Let's just take a moment to define who we have, and let's just keep finding those people.'"