The Faces of Weisser
We've always been a tight-knit crew, and we love the work we get to do each day—helping businesses reach new heights through ecommerce. And have a little fun while we're at it.



Innovative Mindset
What began as a single-family operation based out of a garage has rapidly evolved into a team of 100+ warehouse workers, IT experts, data scientists, and more.
We attribute that growth to our innovation mindset. We're always looking to improve and refine our work—and that means investing in talented individuals who are eager to grow with us.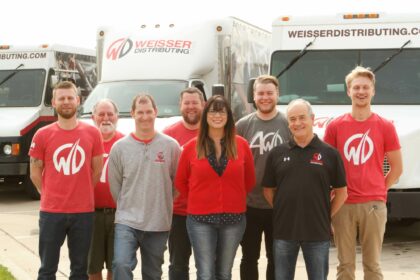 People Matter Most
We've created an energizing workplace culture that values, encourages, and develops individuals. We want everyone to reach their full potential at Weisser—whether you're taking calls from a desk or taping up boxes in a warehouse.
We take care of our people, and they take care of our vendors and clients. Really, it's a win-win.
Join Our Team
Explore a career with one of the region's fastest growing companies.
View Jobs