Culture Meets Opportunity
Authentic Culture and Endless Opportunities at Weisser Distributing
Culture has become a buzzword in the corporate world, a selling point that employers and their HR teams lean on heavily to promote their workplaces and get bodies in the door.
If positive, it often implies fun—an office where casual dress is encouraged, arcade games have a spot in the corner, exercise balls replace desk chairs, and Beer Fridays are the norm.
If negative, it can imply toxicity. Employees don't have positive communication with their superiors, honest mistakes are cause for punishment, and praise and affirmation are nonexistent.
All of the above are the result of intentional choices on the part of an employer. And don't get us wrong, they are important choices. At Weisser, we prioritize communication with our employees, we keep our environment casual and welcoming, and we certainly know how to have fun.
But when we talk about our culture, it goes deeper than handing out beers after a hard day's work or making silly t-shirts for a company outing.
Fun isn't manufactured here, it's just part of our DNA. And as for caring about one another? It's what we're called to do. We live out our core values with authenticity, and that's what makes our culture remarkable.
Interested yet? Keep reading to get to know us better.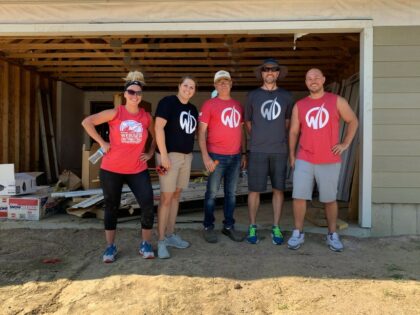 Opportunities Are Everywhere
In an industry like ours, many jobs are treated like just that—a job. Employees will jump ship to another company for a pay raise of five cents on the hour. Here, however, we have no interest in people who are just in it for the money. We're looking for team members—people who want to build a career with us.
That's why we tell our employees that no matter what position they're hired in, the opportunities for growth are endless.
"Your opportunity in this company is that you can do whatever you want to do. If you walk in, you work hard, and you just put in the effort, there's nobody in this company that couldn't be the next CEO," said Mike Thompson, our assistant warehouse manager in Tea.
"That's something Eric [Weisser] totally preaches, and it's really cool because you're never pigeonholed into one specific job role or department," he added.
That opportunity exists, in part, because we care about our employees finding their best fit, and in part, because our industry is chock full of potential.
"We're blessed to be in an industry that's growing, and we're attacking that from every side, which allows us to put people in places that allow growth. Career pathing and those types of things are almost unlimited at our current rate," said Blaine Davis, our vice president of business development.
For our warehouse operations manager, Kayla Stephenson, working at Weisser is a new adventure every day. She joined the team just over five years ago, initially thinking the job would be nothing more than supplemental income while she built her own business.
"This was just a side opportunity in my mind, but it quickly grew into something that captured all my attention," she said.
"When I think about the relationships and the trust that I've built with the people I work with on a daily basis, I can hardly imagine starting over. I've never seen a company, local or elsewhere, that would provide me the kind of opportunities for growth and development, along with access to top executives, that I've had here at Weisser. Sometimes I think, 'I don't even know what the opportunity will be at Weisser two years from now. Where will we be? What new thing will we have?'"
It's an exciting place to be, and we're always on the lookout for more people who share our vision and want to build a lasting career.

"This isn't a place for someone who just wants a job, it's a place for someone who wants a career and to advance themselves professionally, but also personally, because we're not just investing in an employee, we're investing in the person. Knowing that keeps everybody engaged, excited, and ready for the next thing," said Davis.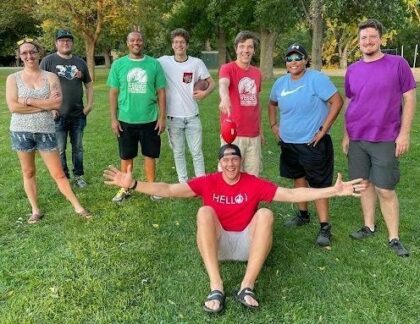 Join Our Growing Family
We're actively looking for people who will be a fit for our authentic culture and who are seeking lasting, meaningful career opportunities.
The people we choose to hire exemplify our seven core values: Visionary, Team-Oriented, Problem-Solver, Accountable, Autonomous, Integrity, and People-First. When it comes to maintaining that authenticity, our team members do an incredible job of holding each other accountable.

"Using our core values allows us to authenticate people," said Bethany Erck, our lead product photographer. "We do not have inauthentic people here. When we speak, we mean what we say. It's a clear and simple direction, but very rare."
When it comes to maintaining that authenticity, our team members do an incredible job of holding each other accountable.
"The Weisser family consistently challenges us," said John Rosemore, our director of logistics. "If Bob [Weisser] even feels like we're slipping a millimeter or a fraction, he instantly brings it up and challenges everyone. That's in his blood and that's what he's passionate about."
It might sound intense, but the results are worth it. We don't hire people who aren't up for a challenge because we believe that culture isn't something you can create, it's simply who you are.