Cultivating Vendor Relationships
Building Relationships with our Vendors
Results don't just happen. They're the outcome of vendor-partner relationships built on trust, integrity, and commitment.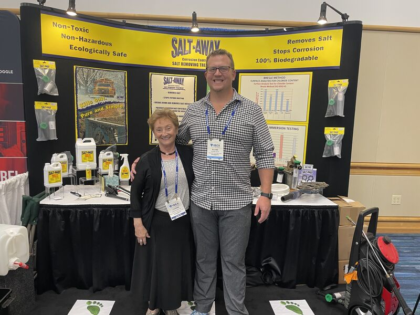 At Weisser, we pride ourselves on cultivating those strong relationships. Our friendly, small business atmosphere allows vendors to communicate easily with our team and make their voices heard.
"You have an actual phone number that you can use to get a hold of somebody here," said Huber. "It's not an automated response. We're a family-owned company, we're easy to work with, we actually show up to events, and we stay in contact."
Because we communicate with our vendors regularly, we get to know them really well. Huber mentioned how he has built friendships with vendors, chatting on the phone about their families and hobbies, meeting for meals outside of trade shows, and of course, cheering them on in their businesses.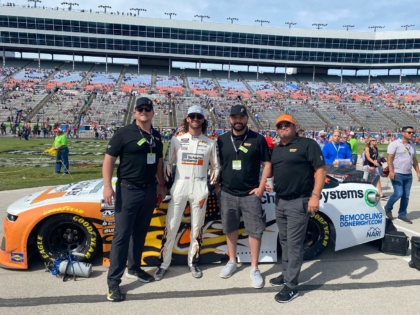 "You get to know them really well, you get to build relationships, you get to see their products moving better with us than with other sellers or Amazon, and it's a special feeling. That's the biggest driver for me. It's not the sales numbers, it's being able to say, 'Hey, we helped out our friends at Motul or Schluter exceed their goals,'" said Davis.

"We're always there," he added. "These guys are answering their phones on the weekends and they're there for our team and our clients. It's truly a relationship. I know it's a bit cliche, but that's what it's all about."
We've built a strong relationship with Amazon as well, which benefits our vendors that much more. Our team has in-person visits with Amazon Marketplace leadership and a dedicated Amazon account representative to tackle any complicated issues.
"We know the ins and outs of Amazon, we have a great relationship with them as a top 25 seller, and we have fantastic customer service," said Caylan Carpenter, one of our business development analysts. "We have the best shipping times in the game at Amazon, there's no other seller that can beat a shipping time and we can. We are the advantage, we are the step above."
We'd love to be the advantage for your team. Explore some of our vendor benefits below, or set up a meeting with one of our analysts.


Why work with Weisser Distributing?
International Fulfillment Capabilities
Multiple Marketplace Solutions